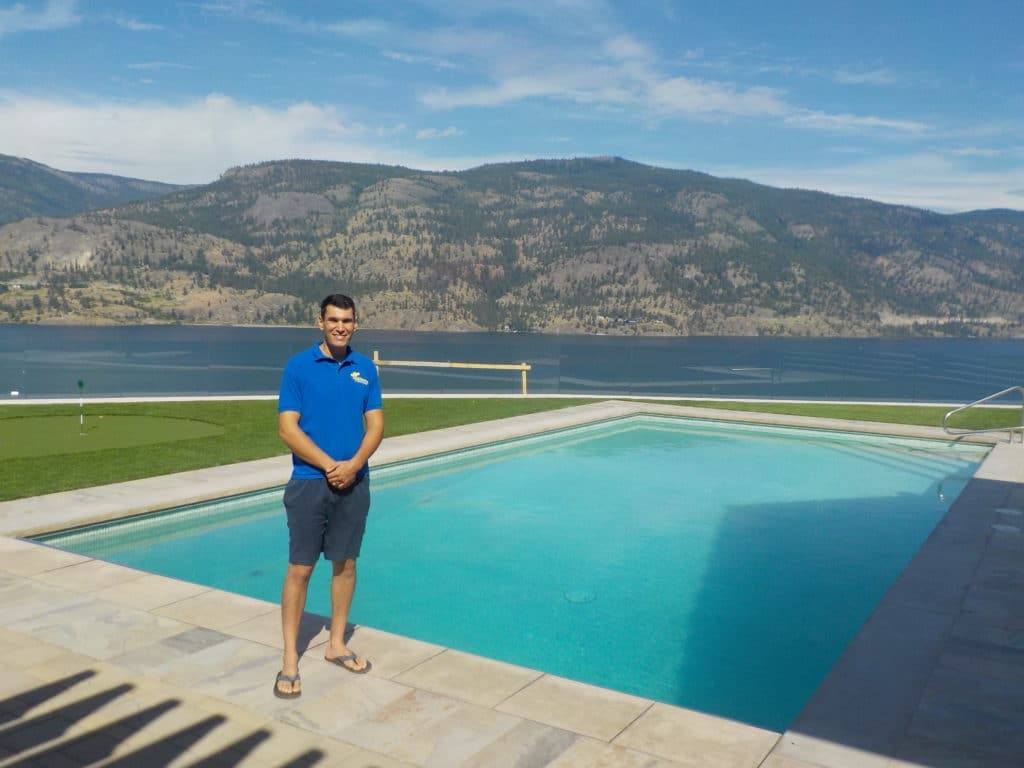 Good Morning Flooring was started by Steven Schwartz when he moved to Kelowna at the end of 2012. The name Good Morning Flooring was first used on January 1, 2013, to describe the joy of waking up every morning in your dream home, every detail just how you imagined it would be when you began building or renovating your home.
Before starting Good Morning Flooring Steven apprenticed under three different Masters, with a combined 80 years experience between them, over 7 years. All employees continue to attend trade shows and seminars, as well as courses offered in new products, to continue improving company knowledge and keep up to date on new technologies.
Good Morning Flooring employs people who are dedicated to learning and applying their craft, with some great installers having worked with us over the years. We have the experience to complete your projects on time and on budget, and enjoy bringing your dreams into reality.
We can help with all installation needs for Tile, Laminate, Hardwood and Vinyl Plank, can pick up and deliver to your installation sites, offer free quotes, and all garbage and waste removal. We can coordinate with qualified electricians for your heated floors, and plumbers for your custom showers. We have experience in fully tiled swimming pools, both interior and exterior.
Our staff are fully trained on Schluter and Wedi systems, how to perform flood tests on custom showers, the different types of mortars, grouts and adhesives to use in various areas. We offer removal of all your current non-asbestos flooring, and complete all surface prep to industry standards to ensure your new floor lasts as long as possible.
​